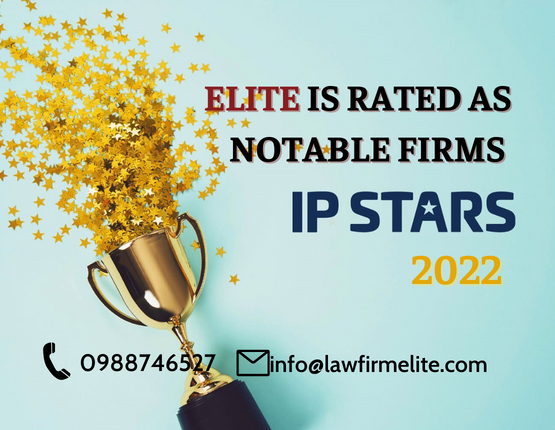 With continuous efforts and professionalism in providing intellectual property services to domestic and foreign clients, ELITE LAW FIRM has continued to be honored by IP STAR magazine.
Managing Intellectual Property is the leading professional magazine on intellectual property. This magazine features trusted sources of information, articles, surveys, reviews, prestigious intellectual property awards aimed at dissemination to businesses and readers around the globe. Information about this award is available on the MIP website.
Research process; MIP's assessment is carried out across many industries and focuses on local law firms in the region and is compiled from short questionnaires, allowing participants to get an overall picture of their situation. their highlights. After that, MIP can conduct interviews to make the most objective and accurate assessment.
Details about ranking of IP STARS 2022:
Vietnam – Jurisdiction Rankings | IP STARS
RESOLVING INTELLECTUAL PROPERTY RIGHTS DISPUTES QUICKLY AND EFFECTIVELY
PROTECTION OF INTELLECTUAL PROPERTY RIGHTS SECURELY
FOR DOING BUSINESS STRONGLY, DEVELOPING SUCCESSFULLY
ELITE LAW FIRM – 255 Hoang Van Thai Str., Thanh Xuan Dist., Hanoi, Vietnam
Tel: 0243 7373 051 | Hotline/Whatapps: 0988 746 527 | Email: info@lawfirmelite.com