Now in its 12th year of publication, Benchmark exclusively covers the litigation and disputes market in North America, covering the US, Canada, Latin America and, most recently, Europe and the Asia-Pacific region.
The original publication, Benchmark Litigation — the definitive guide to America's leading litigation firms and attorneys — is the only publication to focus exclusively on US litigation.
Benchmark Litigation identifies leading attorneys and firms at the local and national levels. Rankings and editorials are based on interviews with the nation's leading private practice lawyers and in-house counsel
With significant efforts in recent times, especially on Intellectual Property, ELITE LAW FIRM is proud to be honored in Benchmark Litigation 2020.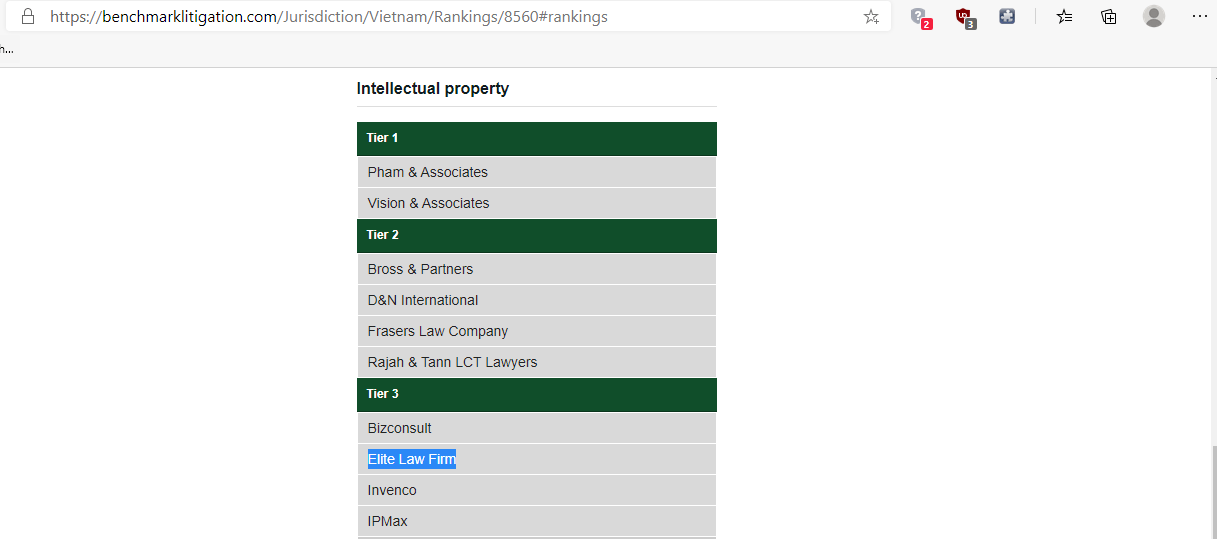 For more information, please access:
https://benchmarklitigation.com/Jurisdiction/Vietnam/Rankings/8560#rankings