In January 2020, Lawyer Nguyen Tran Tuyen, who is Director of ELITE LAW FIRM, has made a contribution to the procedure of enforcement of Intellectual Property rights by civil measures in Vietnam following the current laws.
The article was officially posted on January 2020, the website of the International Trademark Association (INTA) which is a global association of brand owners and professionals dedicated to supporting trademarks and related intellectual property (IP) to foster consumer trust, economic growth, and innovation.
With over 20 years of experience in the IP field, Mr. Nguyen Tran Tuyen has sharp comments, shows his enthusiasm, and summarizes the system in this field.
The paper deals with measures, procedures, estimated costs in IPR enforcement.
Hopefully with this article, readers can partly understand the procedure of exercising IP rights by civil measures in Vietnam, thereby more favorable in enforcing their IP rights.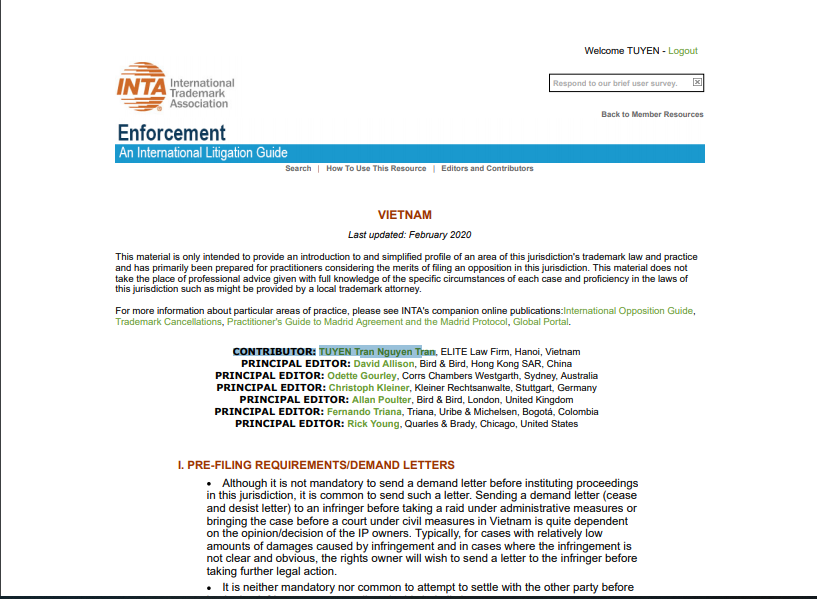 Please read the detail here.